Here in the United States there is a very popular electronics store called Best Buy. I honestly don't know if they have any stores outside of this country but just to give you an idea, this is what most of them look like.
They are big. As everyone knows when companies or businesses get too big for their own good, they start to make mistakes. Some minor, some huge. I frequent this store regularly and buy most of my electronics there.
Given that I spend so much time there I notice a lot of things that go wrong. Like I said, some small, some large, some entertaining and some downright evil. Considering that they want to place themselves as the go-to store for electronics, they should never allow little mistakes like these.
Apparently iPhone has a 3GB model of the iPhone. They meant 3G but they try to cater to grandparents and baby boomers that know nothing of electronics. This WILL confuse them. Oh and that product is available for $11.99 everywhere else.
I have a picture somewhere of a console connect service they offer. They charge $150 to come to your home and install your home console. The 360 costs $199. 3/4 of the price of the product for someone to come to your house and plug it in? The device is color coded!
Fine if some people can't figure it out, I guess they are out there. But for a company like that to rip them off that way? That sucks. Bad for PR if they had any.
Another underhanded thing Best Buy likes to do is run great deals and ads for things they no longer have in stock. Then when they get more in, the price goes up. So they get consumer interest in the product when it is not in stock, then when the consumer returns, the price is higher. Bait and switch.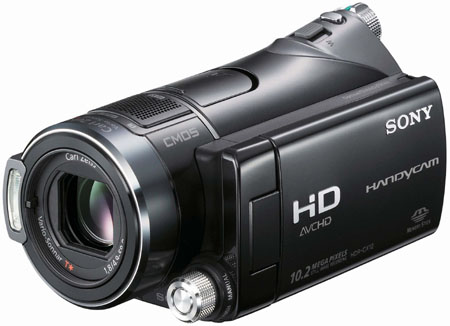 Take this 1080p flash based video camera, for example, the Sony HDR-CX12. This camera has a suggested retail price of $899.99. Last week the street price was around $790 everywhere, including Best Buy. The only difference was, Best Buy was low on stock. This week they have more but the price on this camera has gone
up
to $810.
As a self-proclaimed tech-addict I will confirm that the price of electronics does NOT go up. It goes down. Usually the day after you buy it. Unless of course it is made by Apple or the RIAA doesn't want you to have it.
A quick search on Amazon though revealed that the price of this camera, everywhere else, is in fact going down. Amazon has this camera for $762 with free shipping. That's almost $50. With that $50 you can buy an additional 8GB memory card. (Exactly the same memory stick Best Buy wants to charge $102 for by the way!)
Point is, Best Buy isn't really living up to its name. Sure it has a lot of hardware and you can get your hands on these products (when they are plugged in and they have power) but there isn't a real advantage anymore.
Their warrantee's are really expensive and don't usually cover anything above what the manufacturers warrantee already covers.
Their employee's are pretty clueless about most of the products. (Ask them a question and watch them read the box to you after wiping their emo hair out of their face in an annoyed manner.)
The employee's WILL lie to you to make the sale. Downright lie. I have overheard them when selling to old people. That's just evil.
BestBuy.com no longer offers free shipping unlike most other online retailers.
My advice? Use them for what they are worth. Check out the products but ALWAYS compare prices. It is rare when they have a real
best buy
.