Yet another excuse for being fat was provided by ABC News. They call it, "SRED." Sleep related sleeping disorder. Sleep eating in other words. Now I don't deny that this freak accident of a bad habit exists. What I am disappointed by is the solution...
"Now she can get a good night's rest -- if she keeps taking the medicine."
"It's something that I am not going to be cured from," this girl said.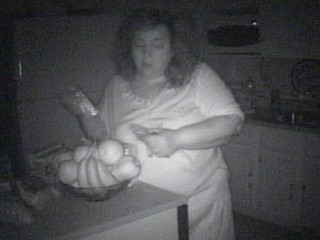 Way to fight back!
"Finally, after months of trial and error with a variety of medications, there is hope for Anna Ryan. She and Eveloff have found a combination of drugs that allows her to sleep through the night, and the pounds are coming off."
Drugs are your only solution ladies and gentlemen! Pharmaceutical brainwashing strikes again!
Story