Current mood:
busy
Sooooo busy. I have so many ideas for lengthy blogs. I even have some completely typed up but just can't find the time to do the artwork. :S
So instead I will post this. :) My wife and I were "discussing" glasses. I told her she didn't look bad with them. I found this to show everyone how glasses aren't so bad.
I hope you guys haven't seen it already.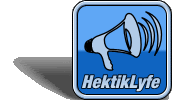 COMMENTS:
Apple Something I think glasses are sexy, especially when they're thick and kinda crooked.
Wife: This blog really made me giggle when I first saw it. Good find :) My favorite is the artist.
Bring me water: it's true. people don't really know that i wear glasses. (well here at the office anyway) i always get comments about how different i look.
SIDENOTE: This was last time I ever heard from the poster known here as "Bring me water." She was one of my most active commenters and we had many conversations that covered a multitude of different topics. There aren't many people in this world I could say were my friends and even though I never met her in person, I could say that she was one of them. She would ask for specific blog topics. She would tell me her honest thoughts on the subject matter. I even had a few that I had hinted at and she was anxious to hear. When I eventually posted them and didn't hear from her I stopped by her page and posted a message. I received a response from her family that she had passed away suddenly from an aneurysm. It really affected me. She was a friend. She would post often about her young daughter who she loved dearly and her loss was moment of my life I don't think I will ever forget. She died in her early 20's and to this day people still post and "chat" with her on her page.